Dr. Johnson as a Speaker
"Lift as we climb" inspirational words by Dr. Marcus Johnson highlighting his main goal within dentistry and mentorship since the early 2000's. The dedication he lends to helping others is clearly illustrated every day.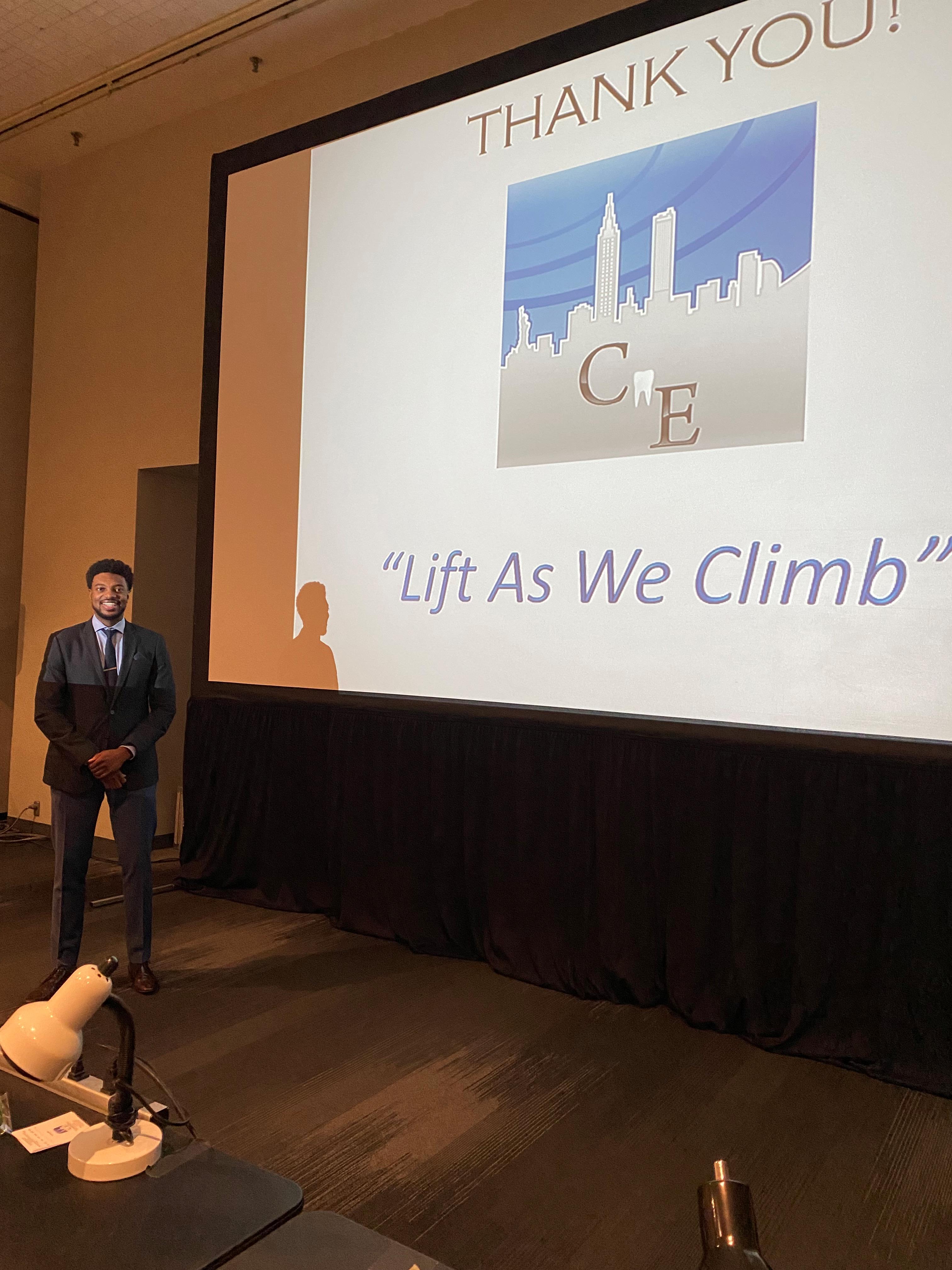 It is easy to see his dedication, compassion, and professionalism define his motto "Lift as we climb" a standard of excellence that also resonates within his office team and he purposefully illustrates this through lectures/speaking engagements. Dr. Johnson speaks about how important it is to be considerate of the patient's experience and understand their perspective. He always notes the importance of communication and compassion.
His desire to help, educate and motivate makes him an amazing and relatable mentor. He stays current on dental issues as president of New York State Association of Endodontists and serves on committees in the American Association of Endodontists. In addition, he is a Director on the AAE Board. He is the endodontic attending at Interfaith Medical Center in Brooklyn, NY, continuously looking for teaching opportunities, documenting cases in his office to show residents and better educate patients.
Like Dr. Johnson says "The biggest room is the room for improvement, none are perfect but we can always strive for excellence!"
If you would like to request Dr. Johnson as a speaker contact us!
Other events by Dr. Johnson:
Building A Sound Financial Future, hosted by Dr. Julian Isaacs, DDS. This seminar features a panel of doctors including our very own Dr. Marcus Johnson, DDS, MSD! September 16th, 2020 from 6:00 pm- 7:30pm.
Endodontics - Is Less Really More? Management from A-Z
Upland, CA 06/27/2019
Cracked Teeth 02/16/2021 Online Webinar Presented by Dr. Johnson
Greater of New York Dental Meeting
The Endo/ Resto Dynamic Dentin Conservation: Hands-on workshop Tuesday November 30, 2021